Holidays in Fiè allo Sciliar – enjoy nature before an alpine backdrop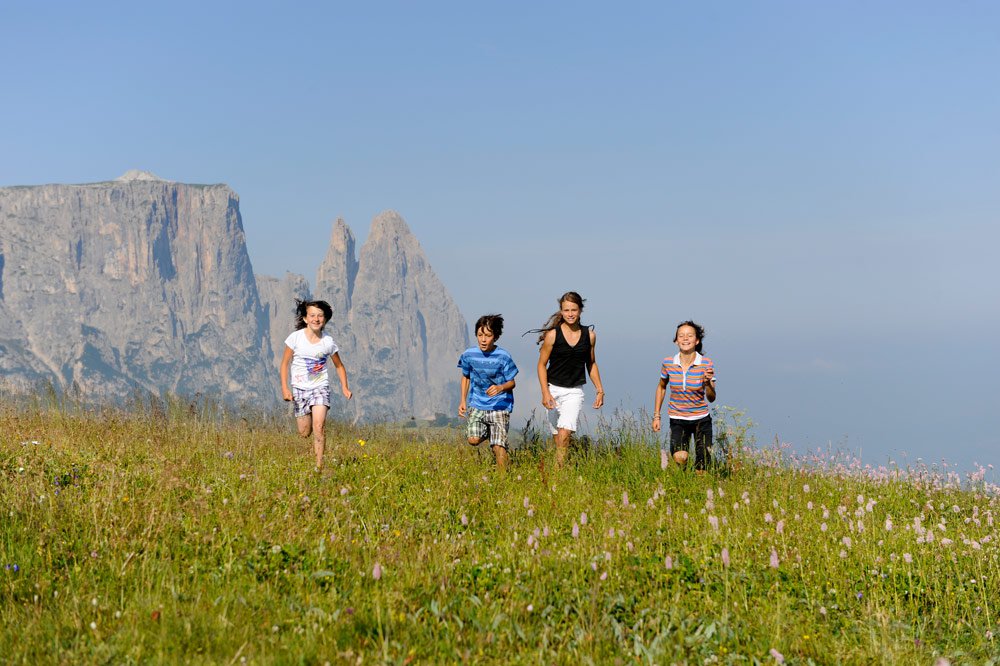 The mighty Sciliar massif, the hiking region Alpe di Siusi and the Nature Park Sciliar-Catinaccio provide the background for incomparable natural experience in the Dolomites during your holidays in Fiè allo Sciliar. An extensive network of hiking trails with a total length of over 350 kilometres awaits you on the Alpe di Siusi. You will walk along rushing mountain streams and across lush green meadows on the largest mountain plateau in Europe. Climbing trails of varying difficulty await you on Mount Sciliar, which belongs to the mountains of the Dolomites and since 2009 is a UNESCO World Heritage site. On hot summer days, the Lake Fiè and the outdoor swimming pond in Telfe invite you to a refreshing dip.
Leisure fun during your summer holidays at Mount Sciliar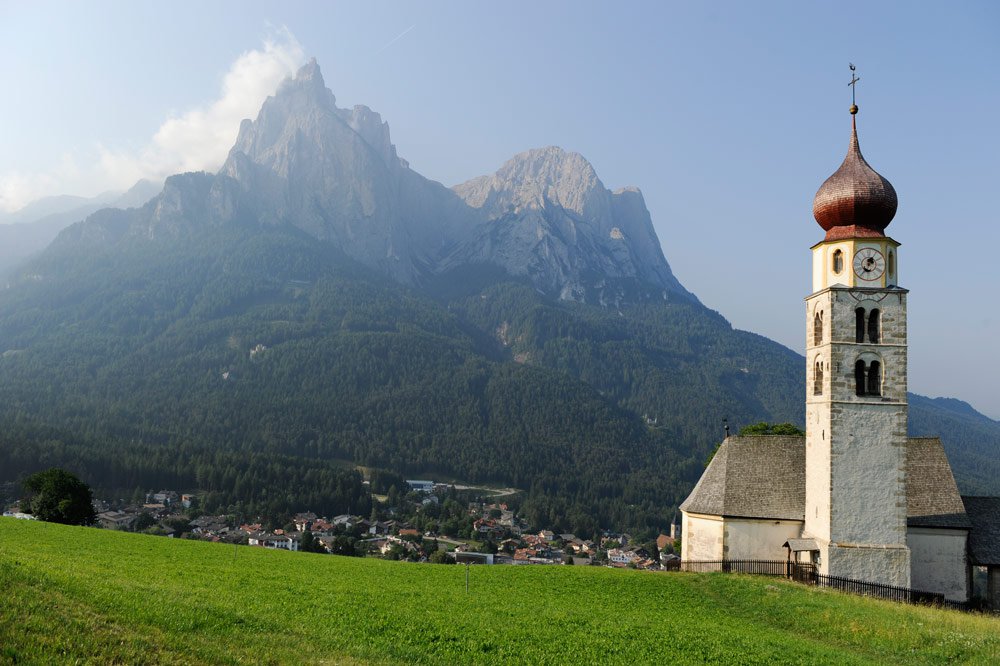 The Nature Park Sciliar-Catinaccio in the summer welcomes you with a colourful array of varied recreational opportunities. Adventurous vacationers can take part in a tandem jump with a paraglider and bicycle fans may expect challenging moments when crossing of the Dolomite passes. At the golf course in Siusi, during your holiday in Fiè allo Sciliar you may improve your handicap. The parish churches of S. Osvaldo, S. Valentino and Castelrotto invite you to visit typical South Tyrolean mountain churches and a sundry walk takes you on the path "Oachner Höfeweg" from S. Catherine to Presule. During this tour you will pass ancient mountain farms, small chapels and historic shrines.
Comprehensive entertainment programme during the summer months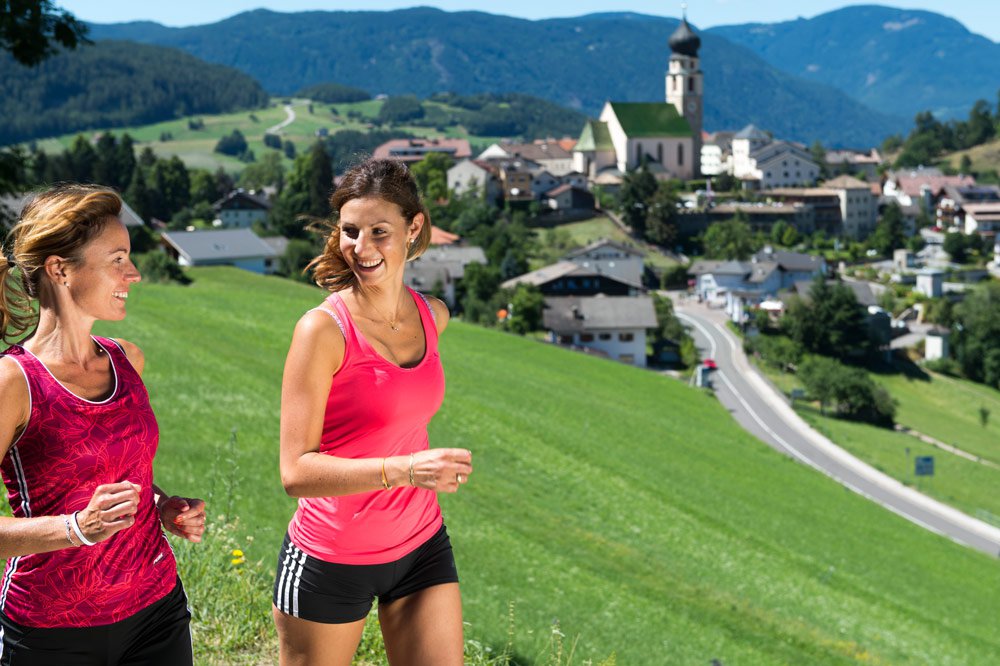 Only a few kilometres from the farm Gfinkerhof, there lies the mountain village of Castelrotto. The place is home to the "Kastelruther Spatzen", who belong to the most important representatives of popular music. In the summer, the Festival "Kastelruther Spatzen Zeltfest" takes place here – an event of national importance. In addition to this event, the Open Air Concert by the Kastelruther Spatzen in Siusi allo Sciliar is a further highlight in the warm season. On the Alpe di Siusi, every year an important running competition takes place, with an international field of competitors. During your holiday in Fiè allo Sciliar you may visit the local history museum in Collepietra, the Ötzi Museum in the South Tyrolean provincial capital of Bolzano and the medieval Castle of Presule.